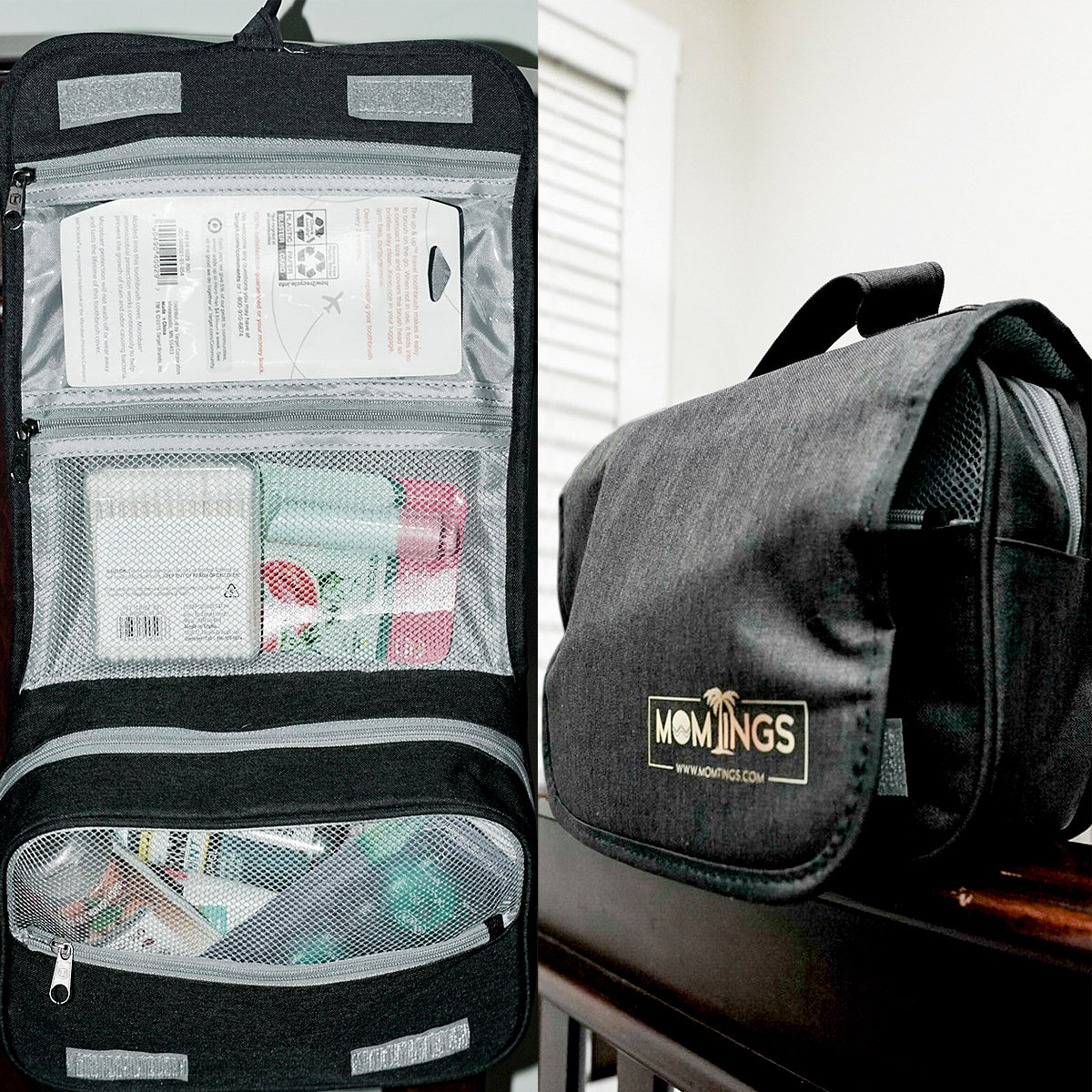 Mommy Grab-n-Go Bag Toiletry Bag with Essentials
THIS IS A PRE-ORDER! YOUR BAG WILL SHIP THE WEEK OF NOVEMBER 27, 2023!
Our signature MomTings logo on a chic and practical toiletry bag stocked with everything you need for mama care in the first weeks after you welcome a child. A cared-for mama can focus on bonding with her child.
Full-front flap, foldover, satchel-style design opens flat and hangs for easy access. Four generously-sized pockets keep you organized. Mesh front panels allow air to circulate so product packaging stays dry. The durable, modern, heather charcoal gray fabric easily wipes clean for real life with little ones. Simple. Convenient. Grab and go.
This product is the bag only. To make your life even easier, we'll do the health and wellness products shopping for your toiletry bag if you order our Mommy Grab-n-Go Toiletry Bag stocked with Essentials.
Includes:
MomTings Signature Contents
Toiletry bag with Essentials - Wipes clean!
Baby bag checklist
Toiletry Bag Essentials Contents
MomTings Nipple Chill

Mouthwash
Toothbrush
Toothpaste
Dental Floss
Shower Cap
Lotion
Deodorant
Body Wash
Booty Wipes
Vaseline
Lip Balm
Hair Ties